25 years of providing expert property advice across East Anglia
Surveys throughout the East of England
We offer a wide range of survey options from a full and detailed inspection of a property, right through to offering an expert opinion on specific issues that may affect your investment. Our first class surveying service is offered throughout Essex, Suffolk and Norfolk.
With our expertise and considerable experience of the local property market in both the residential and commercial sectors, a James Aldridge Qualified Surveyor is here to help.
We are an independent Partnership of Chartered Surveyors established for over 25 years, with all Surveyors being qualified RICS Members and living and working within East Anglia.
We are also Registered Valuers. James Aldridge Chartered Surveyors specialise in the surveys of residential and commercial properties. In particular, RICS Level 1 & 2 Home Survey Reports, Valuations and RICS Level 3 Home Survey Reports (Building/Structural Surveys). Market Valuations are undertaken for all purposes.
Our Chartered Building Surveyors also undertake Building Defect Analysis, Expert Witness Reports, Party Wall procedures and Building Supervision and Specification of refurbishment works. We also undertake Schedules of Condition and Dilapidation on commercial properties.
Valuations for probate,matrimonial matters and Reports for court on residential properties.Valuations for lending on commercial and residential properties by our Registered Valuers. 

A Dependable Team
Our Surveyors live and work within the area and boast a depth of local knowledge and experience.

An Established Name
With offices and surveyors all over East Anglia, James Aldridge can always be on hand for your surveying needs.

Environmentally Aware
Our surveyors offer advice on carbon footprints and on how to best improve your environmental impact.

Highly Qualified
All of our surveyors are qualified RICS members and Registered Valuers, sharing many years of specialist knowledge.
Our Accreditations
James Aldridge Chartered Surveyors are proud to have the following accreditations. These help us to ensure that we always deliver the services you expect and deserve.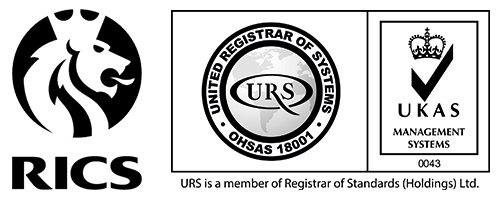 Request a Quote
To receive a quote about your specific enquiry please fill in the enquiry form and a member of our team will be in touch.